Saxon Holt Art Collections
Shop for artwork from Saxon Holt based on themed collections. Each image may be purchased as a canvas print, framed print, metal print, and more! Every purchase comes with a 30-day money-back guarantee.
About Saxon Holt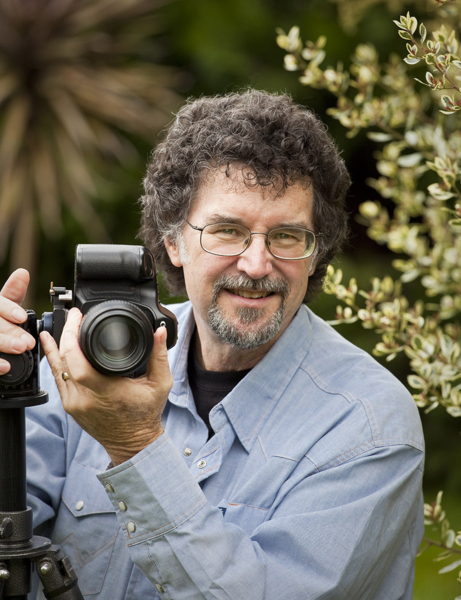 I am finally exploring my art.

For so many years, decades even, I have pursued garden photography with love for gardens and the garden artists who create them. I have approached my craft as a photo journalist eager to share the gardens and educate gardeners on the best practices I find, in hopes of promoting beautiful, sustainable gardens. I have 20+ books of my garden photography.

I have been honored by awards and flattered by friends and colleagues who consider my work as "art", but in truth my art has been in finding gardens, learning what is important in them, and then simply showing up at the right time to work, photographing the art I find. I have gotten good at my craft, but it is not art. It is nothing new, the art is the garden not me. In my head I often "see" classic compositions inspired by art I have seen in museums, but the medium of photography has limited my expressions to "real" photos.

Over the years I would occasionally print some favored images and occasionally I would sell a few but they never felt like art. Beautiful snapshots of what I saw and composed with my camera but always too literal to express my own interpretations. Now though, I am producing art.

Two things changed. Computers now allow photographers to manipulate images to their liking and I series of incidents, beginning with a detached retina in 2010 changed my eyesight. What I see is different from what everyone else sees. I know that is true for all artists no matter how "normal" their eyesight, but for me the recognition that my vision was unique gave me permission to call myself an artist.

I am exploring new ways to present what I see - and don't see, but only feel. I have had to learn to use the computer and PhotoShop to manipulate what the camera captures in order to then re-create my expressions of what I find. It is still a struggle to figure ways to do this and the work you see here are works in progress.

Want a real bio ? Read on . . . .

Saxon Holt is an award winning garden photo grapher of more than 20 books, and Fellow of the Garden Writers of America.

He owns PhotoBotanic, a garden picture resource for photos, prints, and photography workshops. Workshops at garden clubs, botanic gardens, and symposiums have led to the book – The PhotoBotanic Garden Photography Workshop which is part of his blog and website at photobotanic.com.

His work as a photojournalist increasingly focuses on the relationship between gardens and the land, seeking a sustainable aesthetic that can enhance both gardener and the earth. An advocate for authentic photos that inform viewers of realistic garden practices, he urges his students to tell their own stories with pictures, to think like a gardener.

Mr. Holt lives and gardens in Northern California where he has found the climate for both plants and adventuresome gardeners to be a constant source of inspiration.